Career Pathways Program - Workforce Development & Adult Learning
Learn more about the outcome of Maryland's Career Pathways grant program!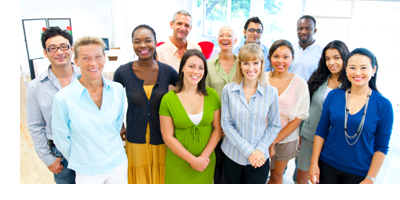 What is a Career Pathway?
A career pathway is a combination of rigorous and high-quality education, training, and other services that:
Aligns with the skill needs of industries in the economy of the state or regional economy involved;
Prepares an individual to be successful in any of a full range of secondary or postsecondary education opportunities, including apprenticeship registered under the National Apprenticeship Act (29 U.S.C. 50 et seq.);
Includes counseling to support an individual in achieving the individual's education and career goals;
Includes, as appropriate, education offered concurrently with and in the same context as workforce preparation activities and training for a specific occupation or occupational cluster;
Organizes education, training, and other services to meet the particular needs of an individual in a manner that accelerates the educational and career advancement of the individual to the extent practicable;
Enables an individual to attain a secondary school diploma or its recognized equivalent, and at least one recognized postsecondary credential; and
Helps an individual enter or advance within a specific occupation or occupational cluster.
Why is the Career Pathways Program important?
Literacy, numeracy, and English language requirements often make it challenging for adult learners to access occupational training opportunities. Historically, educational prerequisites have prevented this group from enrolling in job preparation courses due to requirements related to minimum levels of academic proficiency. The career pathways developed through this project will create integrated education and training opportunities that ensure accelerated access to industry credentials and work opportunities for adult learners.
Current Career Pathways Programs
Anne Arundel County – Anne Arundel Workforce Development Corporation (AAWDC)
AAWDC is utilizing the grant to develop and implement contextualized training and employment programs for job seekers who are basic academic skills deficient and interested in careers in healthcare and general trades including transportation.
Updates
Baltimore City – Mayor's Office of Employment Development (MOED) – Baltimore Accelerating Connections to Employment's Emergency Medical Technician (BACE-EMT)
The Baltimore Accelerating Connections to Employment's Emergency Medical Technician (BACE-EMT) Project supports career pathways as a method through which Adult Education students funded under Title II can gain skills, credentials, and upward mobility in the healthcare sector. The BACE-EMT project will use the Integrated Education and Training (IET) model of service delivery. The Mayor's Office of Employment Development (MOED) and partners, South Baltimore Learning Center (SBLC), Strong City, and Baltimore City Community College (BCCC) intend to recruit students who are currently enrolled or have recently completed their education in Title II funded programs and are interested in careers as EMTs.
Updates
Mid-Maryland – Howard and Carroll counties – Zap the Gap
Mid Maryland's project, Zap the Gap, focuses on English Language Learners interested in allied healthcare careers and trains them for two certifications: Certified Nursing Assistant (CNA) and Patient Care Technician (PCT). Orientation, career exploration/essential skills and bridge classes will be held at the American Job Center (AJC). The Transition Coordinator will have office hours at the AJC.
Updates
Prince George's County – Employ Prince George's (EPG)
EPG will provide specialized workforce services to English Language Learners and low basic skills individuals to create and align career pathways into the construction trades by using the Integrated Basic Education and Skills Training (I-BEST) service delivery model. Prince George's Community College (PGCC), Adult Education Division, will provide ESL instruction. The pre-apprenticeship programming will be offered by the International Union of Brick Layers and Allied Craft Workers Local 1 and the International Union of Painters and Allied Trades/Finishing Trades Institute. Traditional occupational skills training will be provided by PGCC's Team Builders Academy.
Updates
Western Maryland – Washington, Garrett, and Allegany counties – Western Maryland Consortium (WMC)
WMC is utilizing their grant to develop and implement interventions, address barriers to employment, and increase the numbers served to be placed into meaningful education and employment opportunities to increase their earning potential. Through Integrated Education and Training (IET), WMC is combining adult education and literacy, workforce preparation, and workforce training ensuring that each occurs simultaneously using occupationally relevant instructional materials.
Updates