Board Business - Master Electricians
Maryland State Board of Master Electricians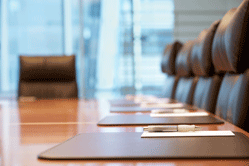 Board Members:
Jack Wilson, Jr., Chair, Industry Member
Robert Welborne, P.E., Vice Chair, Industry Member
Brett Warner, Industry Member
Paul Donahue, Industry Member
Francis Harrison, Consumer Member
Vacant, Industry Member
Vacant, Industry Member
Vacant, Consumer Member
Vacant, Consumer Member
Robin Bailey, Executive Director
Public Meetings
The regular business meeting of the Maryland State Board of Master Electricians is scheduled for the fourth Tuesday of each month. Meetings are held at 10:00 a.m. at 500 North Calvert Street, Baltimore, MD 21202 in the 3rd floor conference room. The board suggests that you check the DLLR calendar or contact us at 410-230-6231 to confirm date, location, and time. Board meetings are no longer published in the Maryland Register.
Meeting Dates
Tuesday, January 23, 2018
Tuesday, February 27, 2018
Tuesday, March 27, 2018
Tuesday, April 24, 2018
Tuesday, May 22, 2018
Tuesday, June 26, 2018

Tuesday, July 24, 2018
Tuesday, August 28, 2018
Tuesday, September 25, 2018
Tuesday, October 30, 2018
Tuesday, November 27, 2018
NO MEETING IN DECEMBER
Winter Weather Policy for Board and Commission Meetings
If Maryland state government has liberal leave or is closed due to inclement weather, the board meeting and any hearings scheduled for that day are cancelled. The board will reconvene on the next regularly scheduled meeting date and hearings will be rescheduled.