IN THIS ISSUE
Automatic Audit Notification Launched
Ground Rent: Who's Responsible?
Staff Spotlight: Robert A. Hall
............................................
Missed the last issue of The Commission Check? Read it here
............................................
keep in touch
Do you know how many email bouncebacks we get? Don't let it happen to you! Update your email address.
............................................
ACTIVE VS. INACTIVE STATUS
Many licensees have questions regarding license status. For your license to be considered active, you must be affiliated with a licensed broker. A license with a referral broker and company is considered an active license. If you decide to put your license "on the shelf" or "in escrow" and take a break from the real estate business, you may request an inactive license. If you are not within your renewal period, there is no charge to place a license on inactive status. You can do this easily with Electronic Licensing. You must renew to remain on inactive status.
............................................
IMPORTANT LINKS
Bookmark these links to help streamline your license transactions!
............................................
DIVISION PERSONNEL
Stanley J. Botts, Commissioner, Occupational and Professional Licensing
Harry Loleas, Deputy Commissioner, Occupational and Professional Licensing
MREC STAFF
Katherine F. Connelly, Executive Director
Steven Long, Assistant Executive Director
Patricia Hannon, Education Administrator
Charlene Faison, Licensing Supervisor
Jennifer Grimes, Investigator
Celestine Hall, Reception/Education
Robert A. Hall, Investigator
Brenda Iman, Paralegal
Darchelle Lanteon, Licensing
Jack Mull, Investigator
Robert J. Oliver, Investigator
William F. Reynolds, Investigator
Lucinda Rezek, Paralegal
Patrick Richardson, Auditor
Charlotte Streat-Thornton, Complaints & Education
John West, Complaint Intake Administrator
Shannon Davis, Outreach Coordinator
COMMISSIONERS
John Nicholas D'Ambrosia, Chair, Industry Member, Charles County
Anne Cooke, Vice Chair, Industry Member, Howard County
Marla Johnson, Industry Member, Frederick County
Robin Pirtle, Consumer Member, Montgomery County
Nancy R. Simpers, Industry Member, Cecil County
Jeff Thaler, Consumer Member, Worcester County
Georgiana S. Tyler, Industry Member, Baltimore City
Colette P. Youngblood, Consumer Member, Prince George's County
MESSAGE FROM THE EXECUTIVE DIRECTOR
Katherine Connelly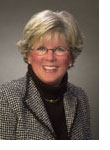 Greetings, and wishes for a pleasant spring from the MREC. We're happy to tell you that both pieces of legislation presented to the General Assembly passed, so we'll explain how those might affect your business. Continuing education audit notification is now fully online, and it's already proven to be much easier for both licensees and staff. We'd also like to offer friendly reminders about ground rent responsibilities and the importance of consistently adhering to good business practices. Finally, please help us welcome our newest investigator, Bob Hall. Feel free to email me at kconnelly@dllr.state.md.us and let me know what you'd like the Commission to address in an upcoming issue.
.....................................................................................
The legislative session ended recently, and the MREC is pleased to announce that both bills under consideration passed. Check out the details of our new legislation:
H.B. 406 regulates the brokerage services you may provide as part of a team or group. A team/group is defined as the following (§17–543):

"[T]wo or more licensed associate real estate brokers or licensed real estate salespersons, or any combination of licensed associate real estate brokers and licensed real estate salespersons, who:
(1) "work together on a regular basis to provide real estate brokerage services;
(2) "represent themselves to the public as being part of one entity; and
(3) "designate themselves by a collective name such as team or group."
If this applies to your business, you must designate a team/group leader who must be either an associate broker or have been licensed for at least three years. That designated team/group leader is responsible for "exercis[ing] reasonable and adequate supervision over the provision of real estate brokerage services by members of the team," as elaborated in §17–545. (See H.B. 83 below for information on the required supervision CE for team/group leaders.) All team/group members must conduct all business from the office or branch office where their licenses are displayed. In regards to advertising, the name of your team/group must not contain the terms "Real Estate," "Real Estate Brokerage," "Realty," or any other term that may be construed to mean that the team/group offers real estate services independent of the broker. Additionally, all ads must contain "the name of the brokerage displayed in a meaningful and conspicuous way," i.e. John Doe Group of ABC Real Estate, as well as the name of at least one licensee team/group member and the phone number of the broker or branch office manager. In addition, a broker may designate two members of a team as intracompany agents (representing both the buyer and seller involved in the same transaction) as long as both the buyer and seller have been notified in writing that both licensees are members of the same team/group and may have a financial interest/benefit in the outcome of the transaction.
H.B. 83 amends the required CE subject matter hours from 7.5 to 10.5 of the total 15 hours. Currently all licensees are still required to complete at least 7.5 hours of the following required subject matter: 3 hours of legislative (topic A), 1.5 hours of fair housing, and 3 hours of the Maryland Code of Ethics (including flipping and predatory lending). Beginning with anyone who renews January 1, 2012 or later, an additional 3 hours in the area of Agency (topic A) will be required and then every four years thereafter. Important information for brokers, branch office managers and designated team/group leaders (as defined in §17–543-548): you are further required to take an additional 3 hours in the area of supervision every four years. All of your CE must be completed before you renew your license. You CANNOT schedule your CE after you renew, but before your license expiration date!
As always, the MREC is available to help clarify anything you may not understand. If you're bogged down in legal-ese, we're here to help! (Just remember that we can't offer legal advice, but we can point you in the right direction.)
.....................................................................................
AUTOMATIC AUDIT NOTIFICATION LAUNCHED
If you've renewed your license online lately, you may have noticed a change to the final confirmation screen. On April 5th, an automatic selection process for CE audits was incorporated into the renewal process. If you have been randomly chosen to have your CE audited, your renewal confirmation screen will notify you that it's your lucky day. You will then have 30 days to present your CE certificates to the Commission for review. A reminder will be sent to the email address on file with the MREC, so if your email address is out-of-date, update it with Interim Changes. There's no excuse for not keeping your contact info current. Refresh your familiarity with "What Every Licensee Should Know About Real Estate Continuing Education." Remember: You may not be selected for a random audit, but the MREC can choose to review your CE any time. Make sure your CE is up to date, and that you have the paperwork to prove it! The Commission views, very seriously, misrepresentations made by applicants on license applications.
.....................................................................................
SAVE YOURSELF SOME TROUBLE...
…by following good business practices from the beginning of a transaction! Simple due diligence—routine things like keeping detailed copies and promptly returning phone calls and emails—can help protect you and your client. In the event that your conduct is called into question or the transaction runs into problems, your ability to provide information to support your position will be invaluable. Everyone gets busy and lets things slide sometimes, but when you're working on behalf of someone else, that's no time to get lazy. Thanks for helping us protect the consumers of Maryland!
.....................................................................................
GROUND RENT: WHO'S RESPONSIBLE?
Be advised that it is the listing agent's responsibility to determine whether or not a listed property carries ground rent (and, if so, how much). It is not a prospective buyer's responsibility! Ground rents can be quite high, particularly in Baltimore, so do your homework and advise any interested parties. Since 2007, the Maryland Department of Assessments and Taxation has maintained a ground rent registry to help homeowners determine who owns their ground rent. All ground rent owners are required to enter their ground rents by September 30, 2010; otherwise, their ground rent will no longer apply. For more information, familiarize yourself with Baltimore City's ground rent guidelines.
.....................................................................................
STAFF SPOTLIGHT: ROBERT A. HALL
Robert "Bob" Hall is the newest member of the MREC's investigative team. He brings about 20 years of active real estate brokerage experience to his new career, having been an associate broker in the Southern Maryland market. Additionally, he has real estate sales, management, and training experience and has taught the Principles and Practices of Real Estate pre-licensing course. Bob was educated in the Prince George's County public school system as well as at the University of Maryland and George Washington University. He has three children and six grandchildren, and lives in Southern Maryland with his wife, Stephani. Says Bob of his new venture, "I am happy to have been accepted for the position of Investigator and look forward to serving the Commission as well as licensees and the public." Welcome, Bob!