IN THIS ISSUE
Message From the Executive Director
EcoBrokers: New Certification?
New Legislation on Condos and HOAs
............................................
don't have email?
Then you're missing out on all the news in The Commission Check, as well as important Commission communications. Free email services abound, and it's easy to get an email address of your very own. Some of the most popular and user-friendly are Hotmail, Gmail (Google's email platform), or Yahoo. These are all webmail, meaning that you can access your email from any computer. Worried about spam? Spam filters are constantly improving, so you receive as little junk mail as possible. Email saves you, the MREC, and the consumers of Maryland time and money (the price of stamps keeps rising!). Add or change your email address here. Get online today, and start connecting with us on a whole new level.
............................................
baltimore city ordinance requires more tax data
Recently, Baltimore City passed an ordinance requiring real estate advertisements to include more accurate information about property taxes. Tax estimates must now reflect a property's most recent assessment multiplied by the city property tax rate ($2.268 per $100). The legislation was drafted by Councilman James B. Kraft in response to concerns that listing a property's present tax value, which may include the current owner's credits and tax breaks, could mislead potential buyers into thinking that their taxes would be equally low. In reality, a new owner might have to pay substantially more in taxes. As an example, consider Baltimore's Canton neighborhood, Councilman Kraft's district. A property listed for $1 million was advertised as claiming taxes of about $7,000, when the true figure was closer to $25,000. This is a huge discrepancy, and one which highlights the importance of truth in advertising. A new owner faced with a higher assessment but none of the tax benefits would be understandably angry, and the new ordinance is designed to prevent this problem. When searching for a new home, it's always wise to ask whether property tax estimates reflect the current owner's situation or the property's most recent assessment.
............................................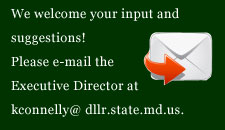 ............................................
DIVISION PERSONNEL
Stanley J. Botts, Commissioner, Occupational and Professional Licensing
Harry Loleas, Deputy Commissioner, Occupational and Professional Licensing
MREC STAFF
Katherine F. Connelly, Executive Director
Steven Long, Assistant Executive Director
Patricia Hannon, Education Administrator
Charlene Faison, Licensing Supervisor
Jennifer Grimes, Investigator
Celestine Hall, Reception/Education
Brenda Iman, Paralegal
Darchelle Lanteon, Licensing
Jack Mull, Investigator
Robert J. Oliver, Investigator
Hal Orbits, Investigator
William F. Reynolds, Investigator
Lucinda Rezek, Paralegal
Patrick Richardson, Auditor
James Stoakley, Jr., Investigator
Charlotte Streat-Thornton, Complaints & Education
John West, Complaint Intake Administrator
Shannon Davis, Outreach Coordinator
COMMISSIONERS
John Nicholas D'Ambrosia, Chair, Industry Member, Charles County
Anne Cooke, Vice Chair, Industry Member, Cecil County
Nancy R. Simpers, Industry Member, Cecil County
Marla Johnson, Industry Member, Frederick County
Surina A. Jordan, Consumer Member, Baltimore City
Robin Pirtle, Consumer Member, Montgomery County
Georgiana S. Tyler, Industry Member, Baltimore City
Colette P. Youngblood, Consumer Member, Prince George's County
MESSAGE FROM THE EXECUTIVE DIRECTOR
Katherine Connelly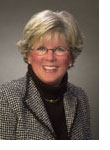 Welcome to the Summer issue of The Commission Check, in which we strive to offer valuable information to help you succeed and remain up-to-date. We'd like to introduce two of the MREC's investigators—they work hard protecting the consumers of Maryland, and in upcoming issues we'll feature other members of the team. Many of you have asked about EcoBroker certification, and I think you'll find our conclusions interesting. We'll guide you through recent legislative changes affecting condos and HOAs as well as a new city tax disclosure ordinance. Foreclosure is on everyone's mind nowadays, so we can't forget to fill you in on Del. Doyle Niemann's (author of PHIFA) visit to the MREC. Considering placing your license on inactive status? We have answers to all your questions. What issues would you like to see addressed in The Commission Check? Email me at kconnelly@dllr.state.md.us with your suggestions (and if you don't have an email address, this issue covers that too).
.....................................................................................
ecobrokers: new certification?
As everyone knows, "going green" is quite the popular trend. From shopping at farmers' markets to driving hybrid vehicles, being environmentally conscious is the responsible thing to do. But does it extend to real estate transactions? The MREC has received several inquiries about licensees wishing to use the "EcoBroker Certified" designation after completing a program offered by EcoBroker International. EcoBroker is a company that provides real estate training with an emphasis on the timely aspects of energy efficiency and sustainable design. Licensees who complete this training are then eligible to represent themselves as Certified EcoBrokers—right? The MREC has concerns about the use of the term "broker" by anyone who is not a licensed broker or associate broker. Under Maryland law, there may be only one broker per company; any licensees affiliated with that broker must be either associate brokers or salespeople. Completion of the EcoBroker training course does not permit a licensee to adopt the designation of "broker." The MREC has discussed its concerns with the Vice President of EcoBroker, and ultimately decided that while "eco-certified" or another similar term would be acceptable, any use of the word "broker" has the potential to confuse consumers. Therefore, Maryland licensees may not declare themselves EcoBroker Certified, regardless of their completion of EcoBroker's courses. EcoBroker has agreed to communicate the MREC's decision to its Maryland members (34 Maryland licensees have elected to be listed in EcoBroker's online directory). Any consumer doing business with a licensee who is a member of EcoBroker should be sure to determine the licensee's status (broker, associate broker, or salesperson). If you have questions, feel free to contact the Commission.
.....................................................................................
The MREC had a special guest at the June meeting: Maryland State Delegate Doyle L. Niemann, primary author of the Protection of Homeowners in Foreclosure Act (PHIFA). Del. Niemann, who represents District 47 (Prince George's County), has worked on many issues effecting real estate and environmental concerns. Since 1998, he has served as an Assistant State's Attorney for Prince George's County, prosecuting economic and white-collar cases. He was kind enough to join us for a discussion of how PHIFA has changed the real estate world since its enactment in 2005. One of the first attempts by any state to combat the criminal practices of equity-stripping and "foreclosure rescue" fraud, PHIFA created an entire class of foreclosure consultants—professionals who are trained to help homeowners facing foreclosure. The current version of the act went into effect on April 3, 2008 and introduced the "residence in default" concept. This applies to an owner-occupied residence that has been in default for more than 60 days; therefore, a residence does not need to be in foreclosure for PHIFA to apply. Del. Niemann's visit was especially timely given the recent consumer advisories regarding foreclosure-rescue scams and similar unscrupulous practices. The MREC thanks him for sharing his time and expertise. Make sure that the services you're offering clients do not require that you obtain an additional license: read the Commissioner of Financial Regulation's PHIFA advisory here.
.....................................................................................
Hal Orbits is the newest investigator to join the MREC. During his tenure with the U.S. Air Force Office of Special Investigations, he worked as a Special Agent and polygrapher as well as a counter-intelligence, criminal, and security clearance background investigator. He then joined the U.S. Department of State's Bureau of Diplomatic Security, where he became Section Chief and Program Manager for Security and Law Enforcement Training Programs. His areas of expertise include dignitary protection, designing and implementing training programs, law enforcement, and anti-terrorism and security measures. Additionally, Hal has taken the 60-hour Real Estate Principles and Practices course. He and his wife live in Southern Maryland. They have two adult children, three grandchildren, and one great-grandchild. When he's not on duty at the MREC, Hal enjoys playing golf and spending time with family and friends.
Jack L. Mull, Jr. was hired as an Investigator for the Commission in September 2004. Jack is a native of Harrisburg, PA and obtained a bachelor of science in police science from York College of Pennsylvania in 1978. After college, he served in the United States Marine Corps and later joined the Prince George's County Police Department, where he served for 23 years until he retired in 2004. Jack spent most of his police career as a detective investigating attempted murder cases, robberies and burglaries.
.....................................................................................
new legislation on condos and HOAs
Here's a brief update on the 2009 legislative session's effects on condominiums and homeowners' associations.
SB 201/HB 287 (effective June 1, 2009): A condo's council of owners is responsible for the repair or replacement of common elements related to individual units. Unit owners are also liable (up to $5,000) for damage to common areas or property that originated from their unit. Condo contracts must specify this liability and the council must distribute the same information annually to all owners.
SB 742/HB 667 (effective October 1, 2009): A council of unit owners has 60 days following the sale of 50% of the units to elect a board of directors. If the bylaws require that a board of directors be established after a smaller percentage of homes have sold, a council still has 60 days to establish a board. The process for HOAs is similar: a board of directors must be elected when at least 75% of the homes have been sold.
HB 137 (effective October 1, 2009): A greater scope of information regarding the records of HOAs, condos and cooperative housing arrangements will become available to the public. Board minutes and financial statements will also be available for inspection.
.....................................................................................
Lately, the MREC has been fielding quite a few questions regarding license status. For your license to be considered active, you must be affiliated with a licensed broker. A license with a referral broker and company is active. If you decide to put your license "on the shelf" or "in escrow" and take a break from the real estate business, you may request an inactive license. If you are not within your renewal period, there is no charge to place a license on inactive status. You can do this easily here.
Even though the license may be inactive, you are still responsible for renewing it on time. The license can only stay inactive for 4 years, starting from the date you place it on inactive status. If you let your inactive license expire, remember that the 4-year inactive deadline does not change.
Your CE hours may be postponed until ready to reactivate; the requirements are the same as you would fulfill for an active license. Of course, it's a good idea to keep your license current and continue accruing your CE credits. You never know when you may want to practice again!
The fee to reactivate is $50. If your prior renewal was inactive, you may reactivate electronically provided your CE hours are completed. Hold the certificates 5 years in case of audit. You may not reactivate within 60 days of an upcoming renewal; instead, renew and reactivate at the same time—just be sure you have the CE hours for that renewal also. If you have passed two continuous inactive renewal periods, you cannot reactivate electronically but must submit all CE hours to the Commission with a paper License Change form (or renewal form if you are within your renewal period). As always, the Commission is available to answer any questions about your license status. For the relevant sections of law, see COMAR §17-316 (inactive returning to active) and §17-314 (expired returning to active).