IN THIS ISSUE
Because You Asked: Presumed Buyer Agency
Home Inspection: To Attend or Not To Attend
Staff Spotlight: Jennifer Grimes
............................................
Missed the last issue of The Commission Check? Read it here.
............................................
keep in touch
Do you know how many email bouncebacks we get? Don't let it happen to you! Update your email address.
............................................
HOME INSPECTION:
TO ATTEND OR NOT TO ATTEND?
As the listing agent, are you required to attend the inspection of a property you've just put under contract? Some licensees have been told, either by brokers, managers, or course instructors, that attending a home inspection is best avoided in the event that material facts or latent defects are discovered that may compromise the sale. If a buyer withdraws from the contract after the results of the inspection are disclosed, the listing agent may be concerned about disclosing the results to a prospective purchaser. The thinking goes, "What you don't know won't hurt you," but please remember that even if you do not attend a home inspection, you are still required to know the outcome and disclose what you find out. Instead of trying to avoid issues in a future contract, look for ways to resolve the situation when it occurs.
............................................
The results of the MREC's preliminary sunset review are in, and the Department of Legislative Services has determined that it will conduct a full review prior to renewing the Commission's mandate for another 10-year term. DLS complimented the MREC on major improvements since the adoption of special-fund status in 2006.
............................................
DIVISION PERSONNEL
Stanley J. Botts, Commissioner, Occupational and Professional Licensing
Harry Loleas, Deputy Commissioner, Occupational and Professional Licensing
MREC STAFF
Katherine F. Connelly, Executive Director
Steven Long, Assistant Executive Director
Patricia Hannon, Education Administrator
Charlene Faison, Licensing Supervisor
Jennifer Grimes, Investigator
Celestine Hall, Reception/Education
Brenda Iman, Paralegal
Darchelle Lanteon, Licensing
Jack Mull, Investigator
Robert J. Oliver, Investigator
William F. Reynolds, Investigator
Lucinda Rezek, Paralegal
Patrick Richardson, Auditor
Charlotte Streat-Thornton, Complaints & Education
John West, Complaint Intake Administrator
Shannon Davis, Outreach Coordinator
COMMISSIONERS
John Nicholas D'Ambrosia, Chair, Industry Member, Charles County
Anne Cooke, Vice Chair, Industry Member, Howard County
Nancy R. Simpers, Industry Member, Cecil County
Marla Johnson, Industry Member, Frederick County
Surina A. Jordan, Consumer Member, Baltimore City
Robin Pirtle, Consumer Member, Montgomery County
Georgiana S. Tyler, Industry Member, Baltimore City
Colette P. Youngblood, Consumer Member, Prince George's County
MESSAGE FROM THE EXECUTIVE DIRECTOR
Katherine Connelly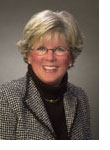 Greetings! I hope everyone enjoyed a pleasant holiday season. We've been busy here at the MREC, and we've got plenty of news to prove it. I'd like to thank our dedicated staff, who kept things running during the recent blizzards. We spent nearly a week operating with very limited personnel, so thank you for your patience. The State of Maryland closed down for two days, but many licensees were still able to take care of business and get valuable information via our website. This is one of the great benefits of electronic licensing capabilities!
We'll soon be taking final action on regulatory changes governing continuing education, so you'll definitely want to apprise yourself of those and share them with your colleagues. We've received questions about attending home inspections and how to navigate unique agency issues, so we are trying our best to shed some light on those issues for you. Our featured investigator is Jennifer Grimes, a newer member of our team. As always, email me at kconnelly@dllr.state.md.us and let me know what you'd like us to address in the next issue.
.....................................................................................
BECAUSE YOU ASKED: PRESUMED BUYER AGENCY
Fifteen years ago or more, a prospective buyer discussing a property with an agent would presume that the agent was indeed representing him or her—unless, of course, the agent was the listing agent. In reality, the agent was representing the seller, whether or not the agent had listed the property. Out of this confusion, presumed buyer agency was born.
Today, the agency relationship has been redefined in favor of the buyer. Unless a property is listed by the agent or agent's broker, the agent is presumed to be acting on behalf the buyer. The law is very clear on this point:
"A licensee who assists a prospective buyer or lessee in locating residential real estate for purchase or lease and is neither affiliated with nor acting as the listing real estate broker for any real estate shown or located, is presumed to be acting as the buyer's or lessee's agent representing the buyer or lessee unless either the licensee or the buyer or lessee expressly declines to have the licensee act as a buyer's or lessee's agent" (§17–533(a)).
Similar language is included in "Understanding Whom Real Estate Agents Represent":
Presumed Buyer's Agent (no written agreement): When a person goes to a real estate agent for assistance in finding a home to buy or rent, the agent is presumed to be representing the buyer and can show the buyer properties that are not listed by the agent's real estate company. A presumed buyer's agent may not make or prepare an offer or negotiate a sale for the buyer. The buyer does not have an obligation to pay anything to the presumed agent.

If for any reason the buyer does not want the agent to represent him or her as a presumed agent, either initially or at any time, the buyer can decline or terminate a presumed agency relationship simply by saying so.
Although the agency relationship may not be in the form of a written contract, the agent is still required to abide by confidentiality requirements. This means that, if a buyer ends a verbal agency agreement with an agent, that agent must not, at any point in the future, disclose any financial information he or she learned during the presumed buyer agency relationship. This can be complicated if, for example, a buyer who shared his or her financial situation with an agent during a presumed buyer agency relationship later makes an offer on a property listed by that agent. Knowledge of the buyer's finances could be valuable to the seller, but the agent is prohibited from breaking the confidentiality established under the earlier presumed buyer agency relationship.
In Maryland, presumed buyer agency extends only so far. Before an agent negotiates a purchase or presents an offer on behalf of his or her buyer, presumed buyer agency must be terminated, and the agent and the buyer must enter into a written brokerage agreement setting forth the nature of the agent's representation.
.....................................................................................
Since we heard from so many of you who enjoyed last issue's agency disclosure scenarios, we're considering making it a regular feature. This issue, we'll tackle the conflict of interest that can arise when licensees share client information.
Joan and Dave Doe are licensed salespersons with Forest Real Estate, Inc. Joan and Dave list for sale 4040 Chestnut Avenue. On MRIS, the listing shows Joan as the listing agent and Dave as the alternate listing agent.

In this scenario, should a buyer wish to have Joan or Dave prepare the buyer's offer to purchase, it is clear that both agents can only represent the seller—there can be neither dual agency nor buyer agency for 4040 Chestnut Avenue.

However, two weeks later....

Joan Doe lists 2020 Elm Street. Even though Dave's name is not on the listing, over the next few days Joan and Dave discuss the property's pros and cons as well as the seller's situation and motivation. A week later, Joan conducts an open house during which she meets a buyer who asks a number of questions indicating the buyer's interest in possibly purchasing the home. Joan presents "Understanding Whom Real Estate Agents Represent" and explains to the prospective buyer that she is the exclusive seller's agent. Joan indicates that her husband Dave can be the exclusive buyer's agent and that he can represent the buyer in the preparation and negotiation of her offer for 2020 Elm Street.

Dave and the buyer prepare the offer. Along with other documents, the buyer signs the following forms: "Exclusive Buyer Agency Agreement," "Consent for Dual Agency" (and affirmation), and "Understanding Whom...," indicating that Dave is the buyer's agent and dual agent for 2020 Elm Street.

In this scenario, Joan has violated §17–530(d)(1)(i) and (ii). When the potential for dual agency arises, Maryland law states that only the broker or the broker's designee (usually the manager) can assign a licensee to act as the intra-company agent on behalf of the buyer.

Even though the above scenarios depict two agents who are related, similar violations may also occur whenever two or more agents in the same company share their seller's/landlord's and buyer's/tenant's confidential information. Confidential information may include, but is not limited to, marketing/pricing/purchasing strategy, client motivation, etc. As always, contact your broker if you have questions about the appropriateness of an agency situation.
.....................................................................................
STAFF SPOTLIGHT: JENNIFER GRIMES
Jennifer Grimes has been an investigator with the MREC since May 2008. Prior to coming to the MREC, she served Maryland's consumers for 10 years as part of the Maryland Home Improvement Commission, where she began as an investigator and climbed the ranks to Assistant Director. Before joining DLLR, Jen worked for a law firm, private investigator, and the Circuit Court for Baltimore City. She became a Certified Mediator in 2007 and is also a former Charter Member and Vice President of a Toastmasters Club. She holds an esthetician's license and enjoys photography, cooking, and gardening. Jen and her French Bulldog, Otto, are city-dwellers and love their neighborhood.
.....................................................................................
NEW CE REGULATIONS
The Commission has submitted a proposal to amend COMAR 09.11.06. The intention of these regulations is to formalize current informal practices surrounding CE and provider approval, as well as to clarify acceptable classroom procedures, advertising, documentation, and awarding of credits.
The text of the regulation is published in the February 26, 2010 issue of The Maryland Register.
The MREC welcomes your opinion. An open comment period is in effect through April 15, 2010. If you wish to register a comment, please email kconnelly@dllr.state.md.us.