Taking the Exam - Cosmetologists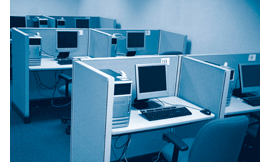 Examination Services
PSI Services provides examination services for the State Board of Cosmetologists. For any and all issues that may occur pertaining to PSI, (General Questions, Concerns, Test Scores, Application Processing, Scheduling Issues, etc) email Cosmetology@psionline.com or Barber@psionline.com. You may also call 1-800-367-1565 or 855-898-0714.
All applicants who need to submit their application can email mdcosapp@psionline.com
To request a letter to take the Senior Cosmetologists examination or to reinstate your license if it has expired over 5 years, email Barbers.cos@maryland.gov
Exam Titles
Applicants for cosmetologist, esthetician, nail technician, and senior cosmetologist must pass an examination in order to qualify for a license.
Cosmetologist: Practical and Theory - $79; Practical Only - $49; Theory Only - $49
Nail Technician: Practical and Theory - $79; Practical Only - $49; Theory Only - $49
Esthetician: Practical and Theory - $79; Practical Only - $49; Theory Only - $49
Senior Cosmetologist: Theory - $49
To Schedule Test Dates