Board Business - Professional Land Surveyors
Maryland Board for Professional Land Surveyors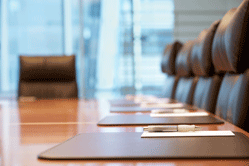 BOARD MEMBERS:
John V. Mettee III, Chair, Land Surveyor, Harford County
Daniel P. Lavelle, Land Surveyor, Frederick County
Donald J. Ocker, Property Line Surveyor, St. Mary's County
Thomas M. Orisich, Land Surveyor, Baltimore County
Tammy Y. Rollins, Consumer Member, Baltimore County
John Jensen, Consumer Member, Harford County
Steve Long, Executive Director
A public hearing will be held regarding the Board of Professional Land Surveyors Continuing Professional Competency regulations, which were published in the Maryland Register, Volume 44, Issue 2, Friday, January 20, 2017.
The hearing will be held on March 1, 2017 at 1:30 pm in the second floor conference room located at 500 N Calvert St, Baltimore, MD.
If you have any questions, please contact Steve Long at 410-230-6262 or by email to steve.long@maryland.gov
Public Meetings
Regular meetings of the Board are typically scheduled on the first Wednesday of each month (unless there is a conflict with a holiday). They are open to the public and take place at 500 N. Calvert Street, Baltimore, MD 21202 at 9 a.m. Check the DLLR calendar.