Resources - Cosmetologists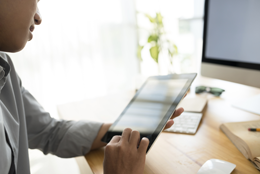 Board Inspectors
Board inspectors conduct inspections throughout the State of Maryland on a daily basis. Upon the arrival of a board inspector at a beauty salon, the inspector is required to present his/her credentials (in the form of a State-issued identification card) prior to conducting the inspection. If a person comes to a salon to conduct an inspection and fails to present his /her proper credentials, you are not required to, and should not, allow that person to conduct an inspection. It is illegal for a board inspector to take any money from any person for any reason prior to, during, or after an inspection.
HB 250 State Board of Barbers and State Board of Cosmetologists - Special Fund and Fees
Beginning July 1, 2018, the Boards of Barbers and Cosmetologists will convert from general funds to one special fund. This is an administrative change, and there is no action required on the part of licensees. No changes in fees are planned.
HB 1600 State Board of Cosmetologists - License Renewal - Continuing Education
This legislation establishes a requirement for licensees to complete six hours of continuing education during each two-year licensing term. While the program takes effect on October 1, 2018, the agency does not have resources at this time to administer this new program. You are encouraged to comply with the requirements in the interest of the health and safety of Maryland citizens. Should you choose to participate in continuing education, please keep records of the courses you take in case the department is able to implement this at a later date.
Microblading
Under COMAR 09.22.02.03.F; Cosmetic tattooing is prohibited in any full service or limited practice salon or in regard to any salon-sponsored services. Tattoo means to prick, pierce, or otherwise enter the skin or mucous membrane of an individual for the purpose of inserting pigments or raising scars. Microblading and other forms of permanent, semi-permanent, or long-lasting make-up are all cosmetic tattooing.
COMAR 09.22.02.07 - Citations to Beauty Salons
Fish Pedicures
Pedicures involving the use of fish ("Fish Pedicures") have not been approved by the State Board of Cosmetologists primarily due to the foot bath or pedicure spa used for the "Fish Pedicure" not being properly disinfected after each client with an EPA-registered disinfectant COMAR 09.22.02.06(B)(1).
Maryland Sanitation Regulations for Nail Technician Services