Resources - Cosmetologists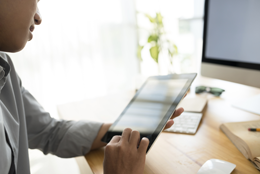 Board Inspectors
Board inspectors conduct inspections throughout the State of Maryland on a daily basis. Upon the arrival of a board inspector at a beauty salon, the inspector is required to present his/her credentials (in the form of a State-issued identification card) prior to conducting the inspection. If a person comes to a salon to conduct an inspection and fails to present his /her proper credentials, you are not required to, and should not, allow that person to conduct an inspection. It is illegal for a board inspector to take any money from any person for any reason prior to, during, or after an inspection.
Fish Pedicures
Pedicures involving the use of fish ("Fish Pedicures") have not been approved by the State Board of Cosmetologists primarily due to the foot bath or pedicure spa used for the "Fish Pedicure" not being properly disinfected after each client with an EPA-registered disinfectant COMAR 09.22.02.06(B)(1).
Maryland Sanitation Regulations for Nail Technician Services