Columbia Workforce Center
The first stop in your job search
| | | |
| --- | --- | --- |
| | | Welcome to the Columbia Workforce Center, a partnership with local workforce development agencies providing employment and training services to job seekers and businesses. The Columbia Workforce Center strives to provide customer driven workforce services for all job-seeking customers. We provide a variety of employment and support resources to assist individuals in achieving their employment goals and encourage lifelong learning. Information and resources for the economic advancement of any job seeker in need of services. |
Meet with consultants to discuss job search strategies, employment referral and placement and other workforce services. Access copiers, faxes and phones for use in your job search, videos, books and workshops on job search topics. Utilize computers with Microsoft Office, Internet access and laser printers for your job search activities. Discuss your resume with Certified Professional Resume Writers or prepare your resume on Word or on Resume Deluxe, a user-friendly software program. Utilize Virtual Training Center (VTC), an online computer and software training, supplying individuals, businesses, education providers, and non-profit organizations with instant access to richly diverse courses of informative and inspiring tutorials. Auxiliary aids and services are available upon request to individuals with disabilities.
Mid-Maryland Workforce Investment Board
The Columbia Workforce Center is open Monday-Wednesday and Friday from 8:00 am to 4:30 pm. Thursdays from 8:00 am to 3:00 pm.
The Laurel Regional Workforce Center (LRWC) is open Monday-Thursday from 8:00 am to 4:30 pm. and Friday from 8:00 am to 2:00 pm.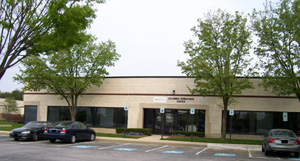 Maryland's American Job Center networks, is an equal opportunity employer/program committed to diversity in the workplace. We do not discriminate on the basis of race, religion, color, sex, age, sexual orientation, national origin, or disability. Please contact a local American Job Center to make arrangements for auxiliary aids, interpreter services, and reasonable accommodations.
Equal Opportunity Statement
Calendar of Events
Job Fairs in the United States